http://sports.yahoo.com/nba/boxscore;_ylt=AuuiT8Fs1yvfTyF.CmpiXTa8vLYF?gid=2010122027
Kirk had a double double in three quarters of play, 18 pts, 11 dimes, 6 boards. Bobcats had more turnovers than shots made..... They only had one field goal in the third quarter..... Wizards go on to win 108-75.
I went to the game but not in my normal season ticket seats, got upgraded seats from behind the lower ends so I got to sit in center court. Rashard was not in uniform today, but he was in his league mandated jacket, cheering on the team. Ted is also there, and is starting to become the Mark Cuban of the Eastern Conference by being pretty outspoken on his teams' performance and desire to win a championship.
Here are some pics... Kinda sad that not too many people come to games. 13,825 bought tickets in our 20,000 seat arena, but it looked like 10,000 at most came altogether. Our attendance isn't much better than the Mystics, and they don't fill the 400 level.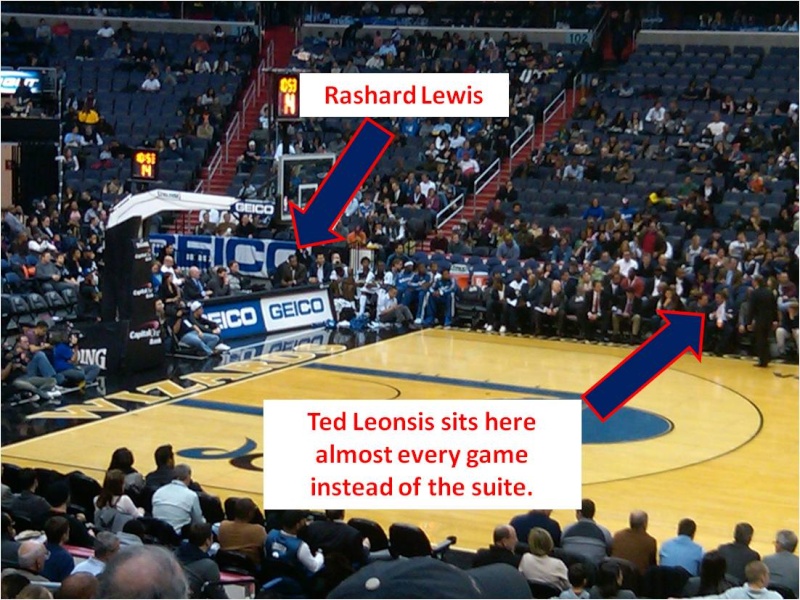 Meanwhile in Orlando, the Magic lose to the Hawks, 91-81
http://sports.yahoo.com/nba/boxscore?gid=2010122001
Gilby had 10 points off the bench, too early to tell how he and the rest of the team will fare with this new core around Howard and Nelson.