Today in Leesburg, VA at the INOVA Loudoun Hospital (about 10 minutes from Redskins Park), the Washington Mystics unveiled their new jerseys along with a jersey sponsor which is INOVA Health which is a hospital network in the Virginia suburbs of DC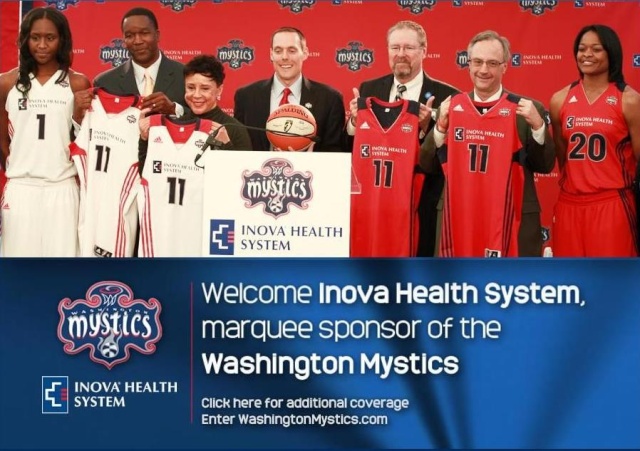 I'm glad we got a sponsor that's local, and this puts a twist on other WNBA teams that have done sponsorships because this is a nonprofit corporation that did the deal. Everyone else so far was just a business. Another thing you should notice is that the looks for the jerseys are noticeably different from last year with the trim and I actually like the new cut. Maybe the WNBA is allowing teams to have a differnt style Adidas uniform if that's what is desired, but seeing the Adidas stripes a bit too prominently does give the impression that the uniform is a practice jersey. I guess we'll see how other WNBA teams follow suit in the coming weeks.
Of course, given how badly JaVale and Kevin Seraphin played against the Pacers yesterday, they need to enroll in this camp below:
Ted should've still made the Sweet 16, Damn it!